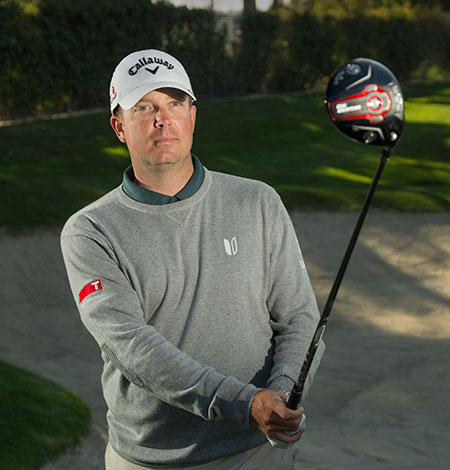 Shane LeBaron is among the best young minds in golf instruction. Shane has worked with or studied under many of the country's elite teachers including Jim Hardy, Stan Utley and Butch Harmon.
Shane is a Level 3 Plane Truth Certified Instructor and a member of Callaway Golf Master Staff. Golf Magazine nominated Shane as a "Top 100 Instructor" 2014-2015 and 2017-2018 along with being nominated by Golf Digest for "Best Instructor Under 40" in 2011-2012.
Arizona Foothills Magazine "Best in the Valley" nominated Shane as "Best Instructor" and was voted by Golf Digest as "Best Teachers In Your State" for Arizona in 2013-2014.
In 2010 Shane was recognized as South Region College Golf Coach of The Year and Top 50 US Kids Instructor. Shane currently has students playing on the Champions Tour, Web.Com Tour, Canadian Tour and LPGA Symetra Tour.
Shane spent 2003-2012 in the Hilton Head Island, South Carolina area as Director of Instruction at Belfair Golf Club and served as Director of Golf for the University of South Carolina Beaufort. In 2012 Shane moved to Phoenix, Arizona to become the Director of Instruction at the Plane Truth Performance Center at the Wigwam Resort. In May 2014 Shane moved to Lake Forest, IL to become the Director of Instruction at Knollwood Club where he currently teaches May-October. In the winter months back in Scottsdale, Arizona November-April at Mirabel Golf Club as the Director of Instruction.
TEACHING PHILOSOPHY:
"Golf is a one of a kind game played by unique individuals thus I teach the person not the swing preference"
TEACHING FACILITIES:
Knollwood Club | Lake Forest, Illinois ~ May-October
Old Edwards Golf Club | Highlands, North Carolina ~ Golf Schools
Mirabel Golf Club | Scottsdale, Arizona ~ November-April
Level 3 "Plane Truth" Certified Instructor
Callaway Golf Master Staff
Nominated for "Golf Magazine Top 100 Instructors" in 2014-2015 and 2017-2018
Voted "Best Teachers in Your State" by Golf Digest in 2013
Nominated for "Best in the Valley" in 2013
Nominated for "Best Instructors Under 40" by Golf Digest in 2011-2012